Metroscope Industries
Industries are seeking solutions to improve efficiency, lower environmental harm, and reliably diagnose problems to tackle maintenance costs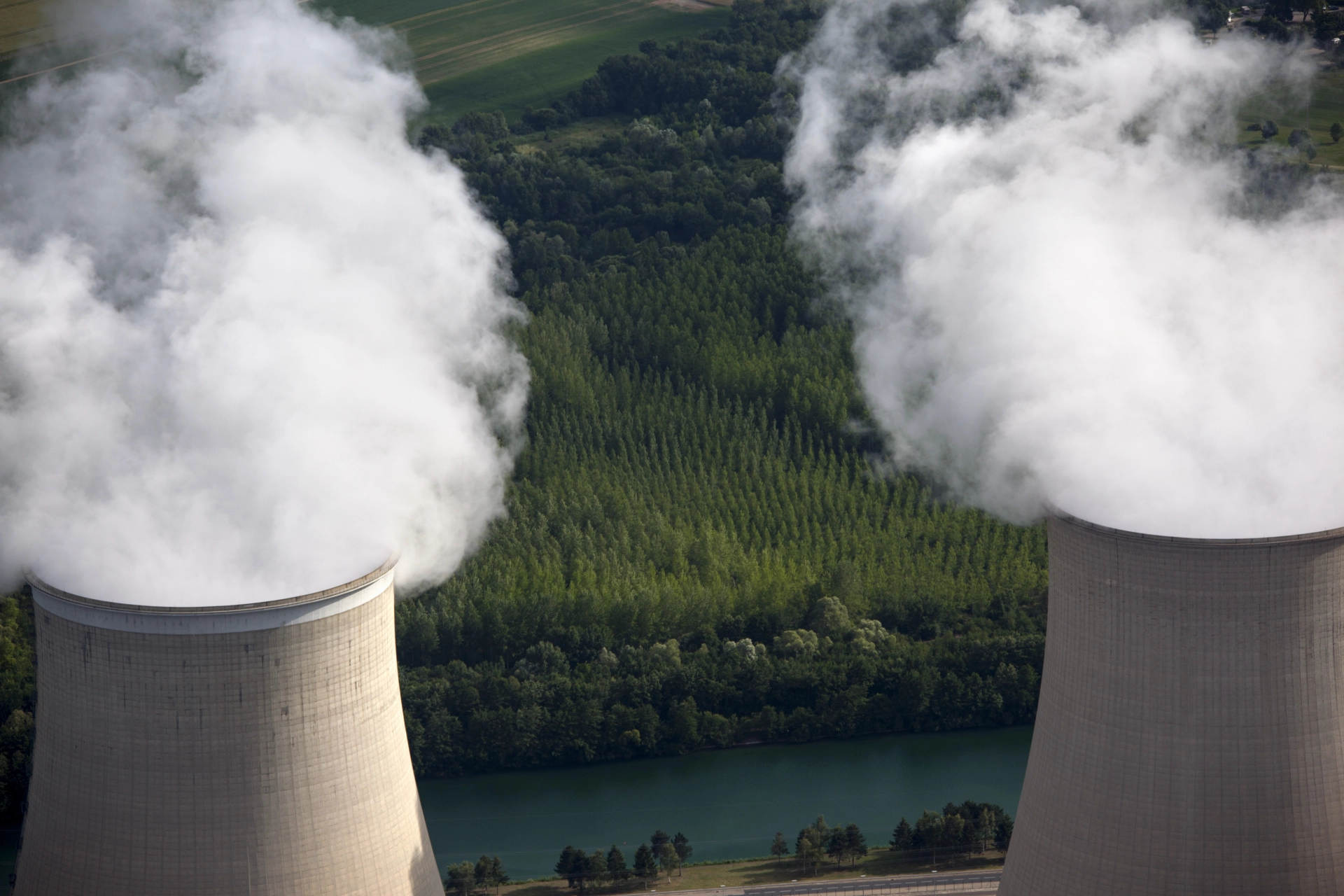 Conventional
Power Generation
Nuclear Power Generation
Main challenges for our customers
Reliability
The increased component failure risk of aging reactors can lead to operation at reduced power or plant shutdowns
Performance
Difficulty to locate performance losses and sensor drifts
Decision-making
Need to build trust and organizational agility in problem solving and risk recognition.
Our Solution
Metroscope diagnoses steam cycle performance losses. The steam cycle or secondary systems account for 70% of reliability problems and can include many simultaneous and latent faults making these systems complex to analyze.
A Metroscope model can usually identify over 80 unique faults impacting power generation and availability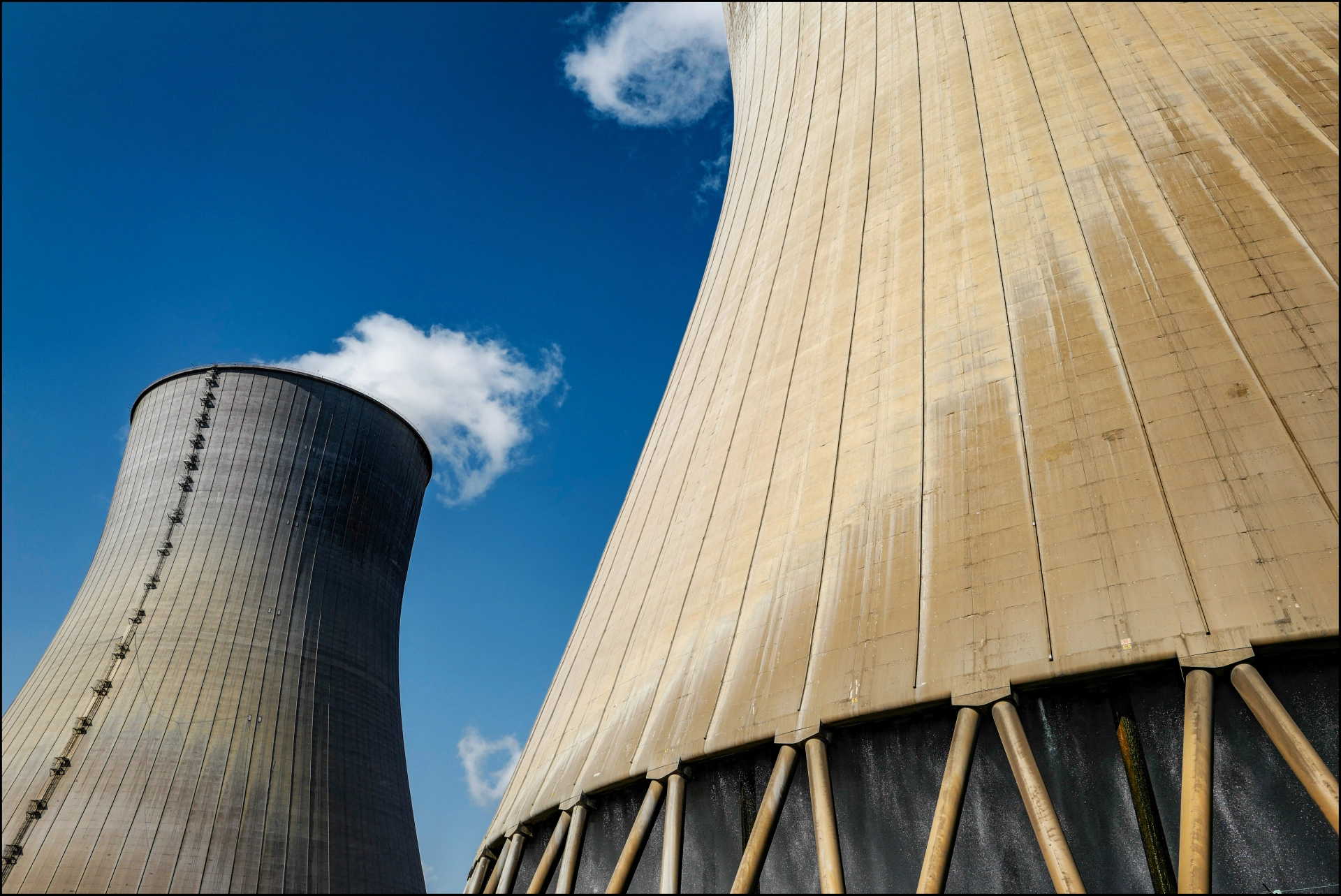 Tailored for each plant, our nuclear models have ~10,000 equations, simulating both nominal behavior and fault scenarios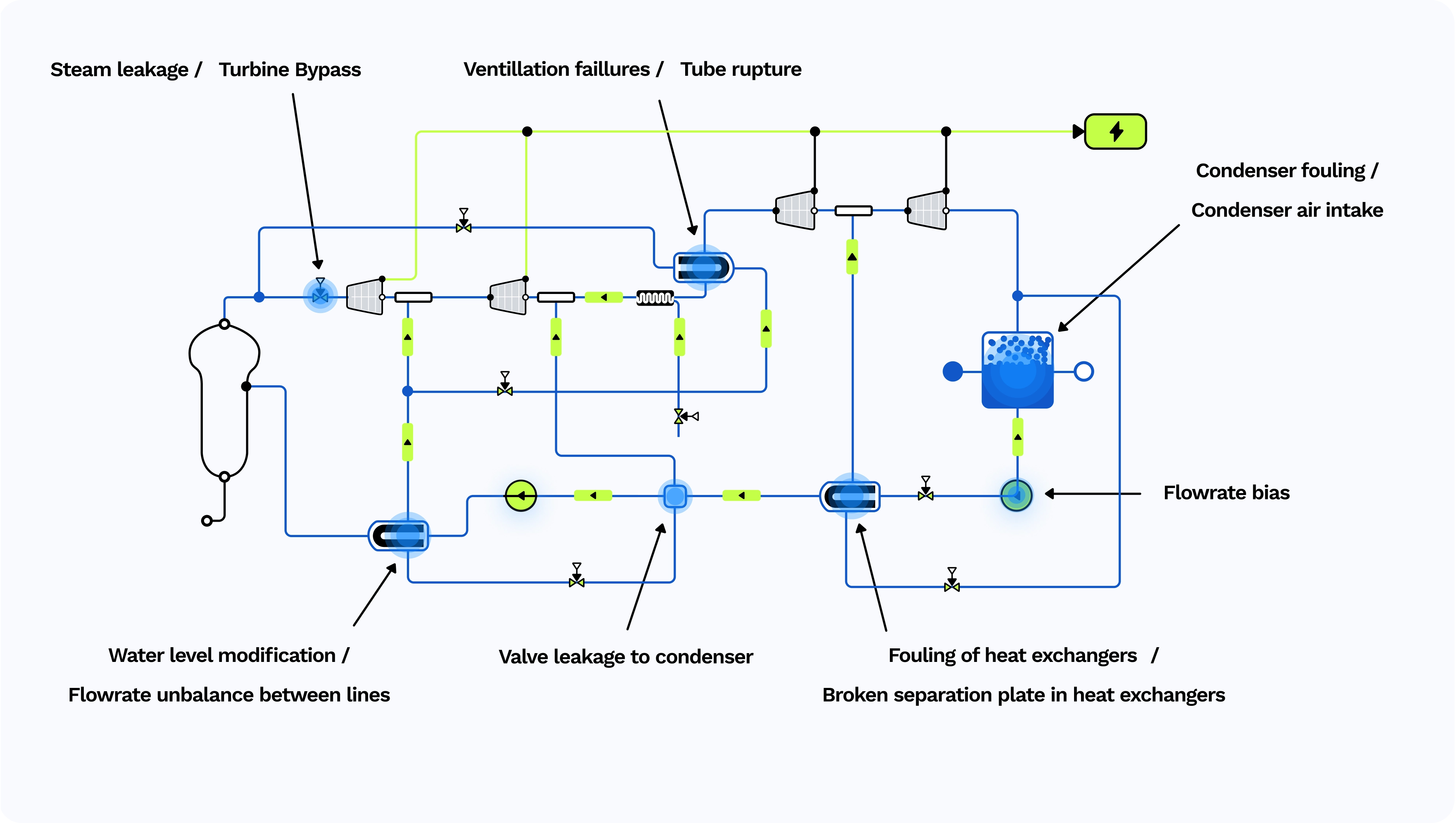 Case study
Earlier detection of a heat exchanger tube rupture
Tube rupture was detected at 3kg/s, instead of 9kg/s with standard practice
Implementation of Metroscope allowed optimization of planned maintenance and equipment lifetime extension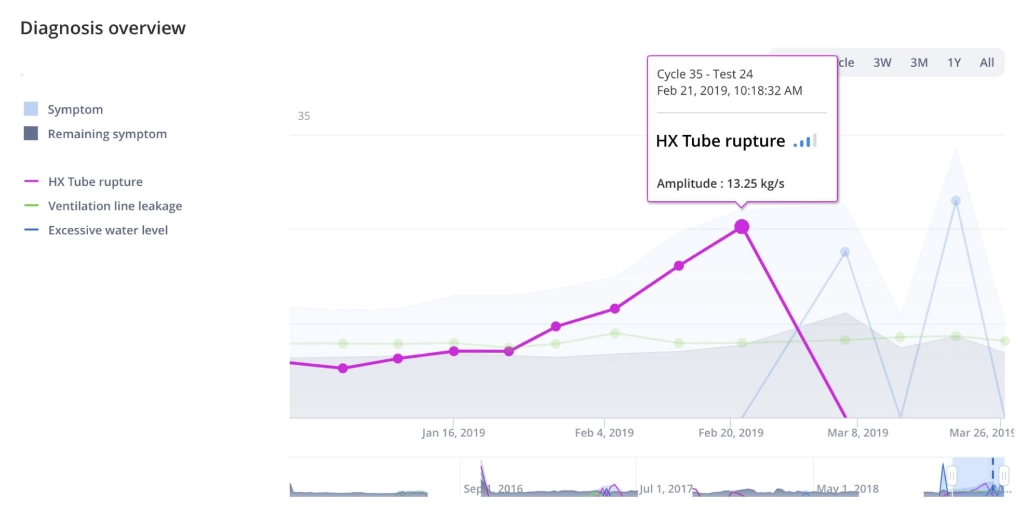 Key benefits
Greater power
output
Probability of plant shutdown and MWe losses are decreased due to equipment issues (e.g, at the condenser, MSRs , or feedwater reheaters)
Enhanced maintenance
decisions
Fast and reliable process diagnosis can inform maintenance.
Asset
knowledge
Operators can play back history to better understand the current state of their asset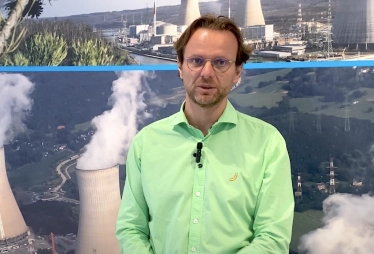 Sébastien Remacle
Expert Engineer
Testimonial from Sébastien Remacle, Expert Engineer at Engie Electrabel BU NIC (Tihange)
Learn more about our solution for nuclear power generation
Download our White paper
Conventional Power Generation
Main challenges for our customers
Availability
Ensuring high availability rate is key to ensure competitiveness in the gas power generation market
Flexibility
Today's energy market requires great flexibility and frequent plant restarts
Cost optimization
Operational costs are highly dependent on fuel price volatility
Our Solution
Designed for diverse users at all levels of expertise (plant managers, thermal performance engineers, asset managers, O&M teams,...), its interactive design enables a shortened decision-making process through collaboration

Our software gives an easy-to-understand overview of the plant history as well as the current plant health status

It also supports on-site knowledge continuity as the workforce changes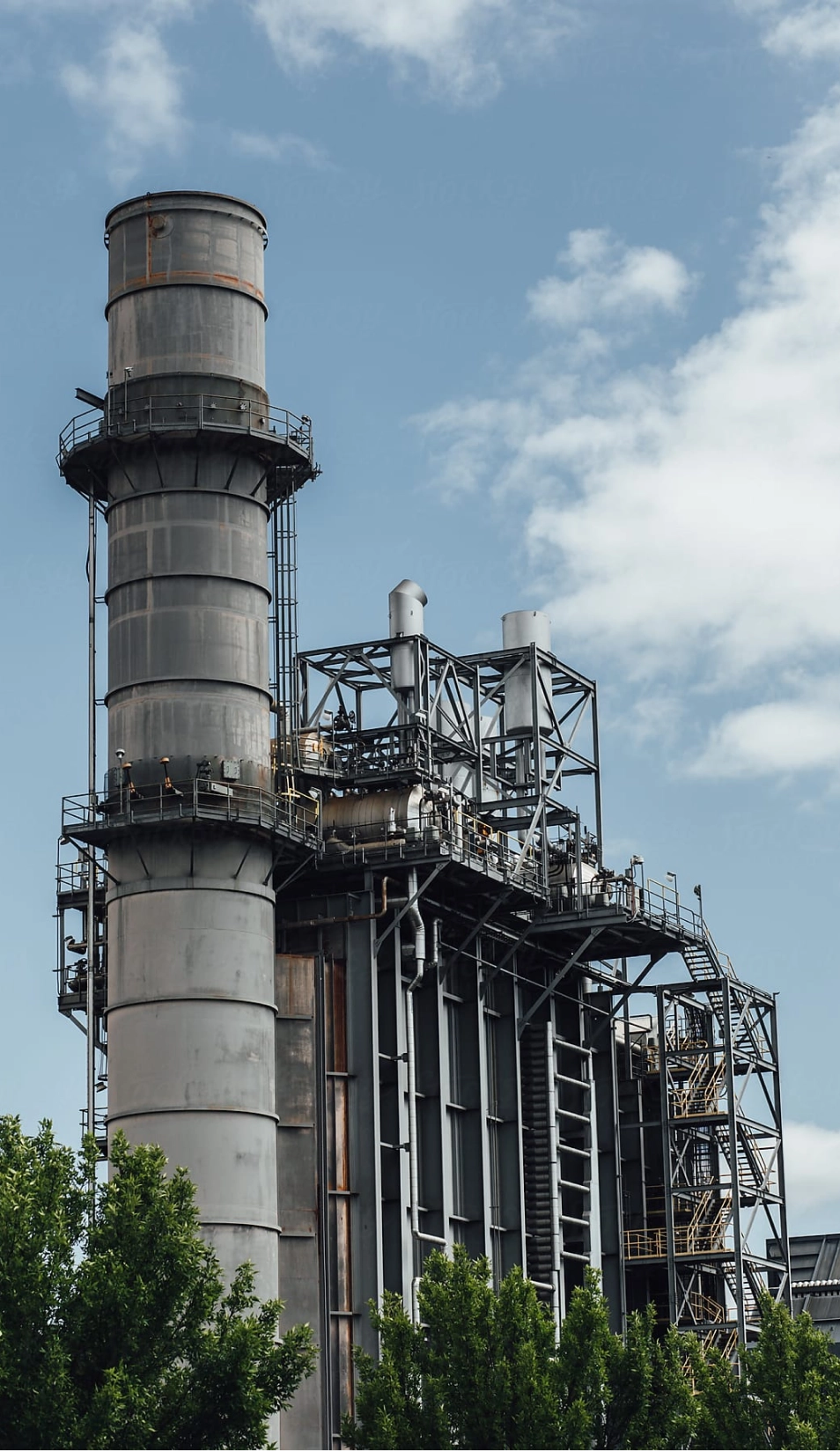 Tailored for each plant, our power generation model can simulate both nominal behavior and fault scenarios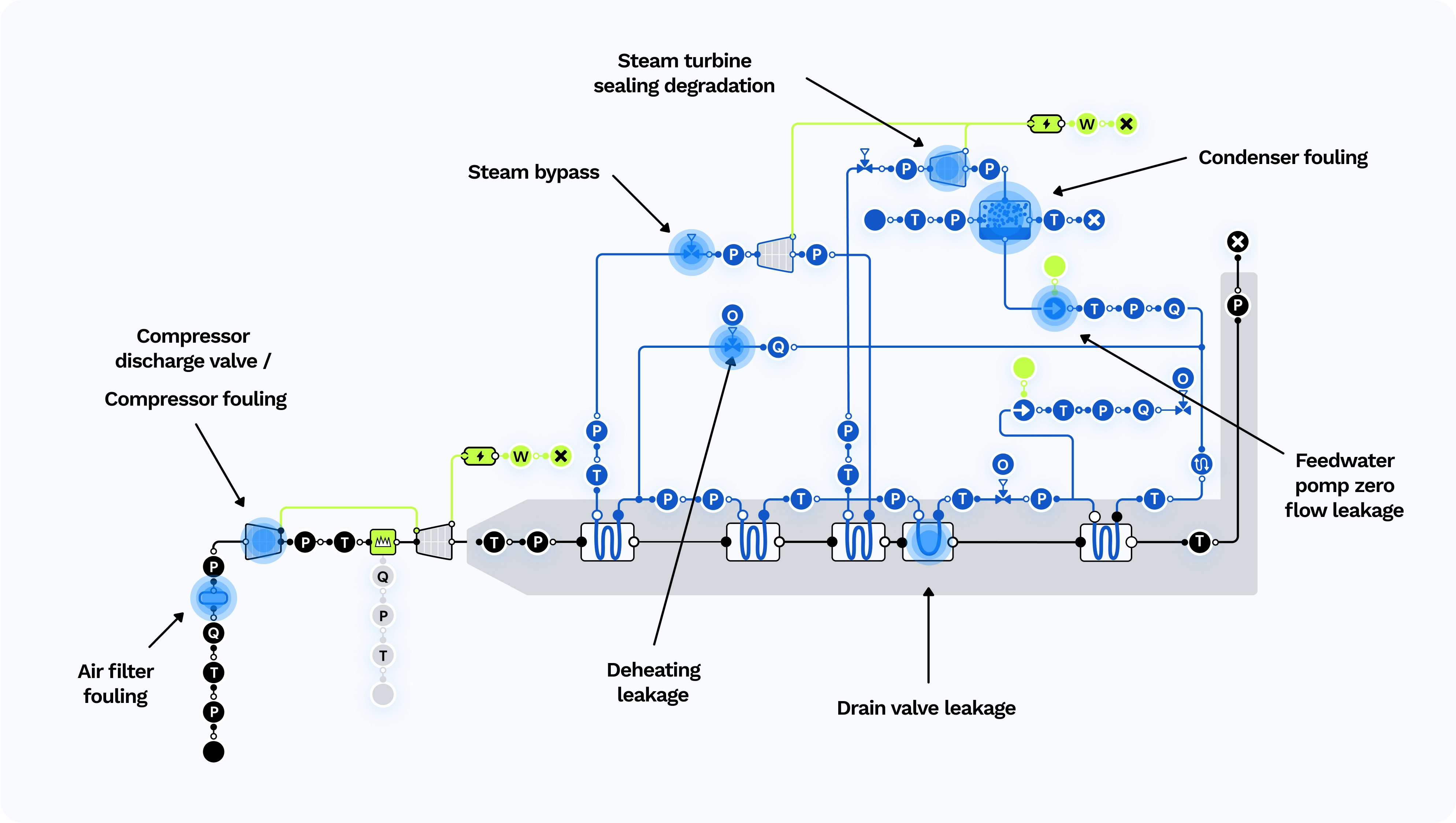 Case study
Metroscope as a common source of knowledge for a Combined Cycle Gas Turbine (CCGT) plant
80% of users display results outside of their division
Accelerated decision-making between site and fleet stakeholders
Weekly utilization (3 x week) for O&M monitoring and outage preparation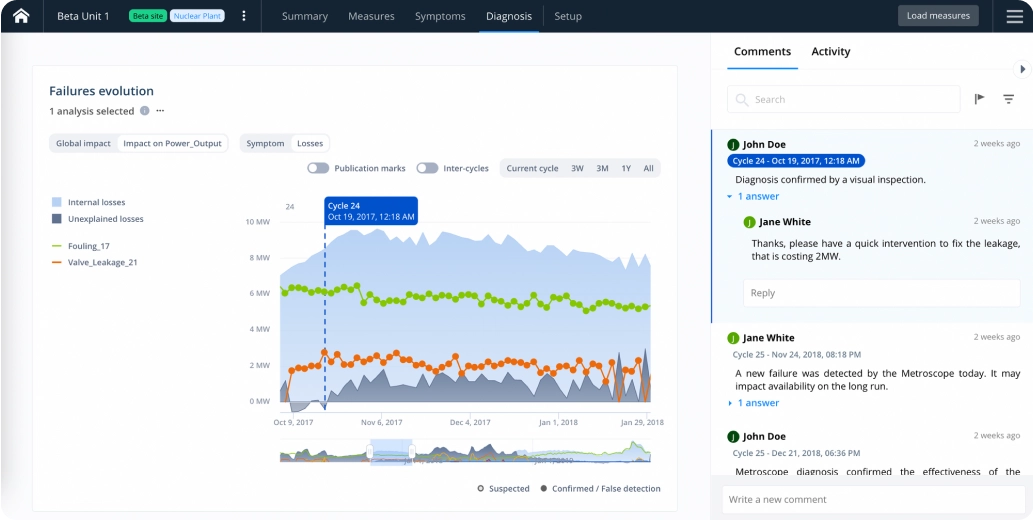 Key benefits
Automatic diagnosis
Automated fault diagnosis and impact quantification enable condition-based maintenance
Lower impact
on the planet
Higher efficiency has a direct impact on fuel economy and reduction of CO2 emissions
Knowledge management
As a reliable source of asset history, Metroscope streamlines communication and enhances knowledge management
Metroscope has made it possible to identify sources of efficiency losses, to explain slow equipment drifts and to help in the decision
to initiate maintenance operations during the shutdown of our Combined Cycle Gas power plant in 2022

Sébastien Duplan
EDF (Thermal Division, Blénod site)
Learn more about our solution for conventional power generation
Download our White paper
Cooling
Systems
Main challenges for our customers
Energy efficiency
To reduce energy costs and related emissions, the cooling system industry is looking for efficient energy management technologies
Availability
To remain competitive and ensure availability, asset management and maintenance are critical
Environmental regulations
Tighter regulations help reduce the environmental impact of cooling systems
Our Solution
Beyond our expertise on Power Generation, we constantly strive to expand the scope of our solution toward more industries

With successful projects with clients among Data Centers and Cleanrooms operators, Metroscope can become your partner to support your energy efficiency goals

Our Process Experts and Data Scientists are here to assess your process and explore the possibilities with you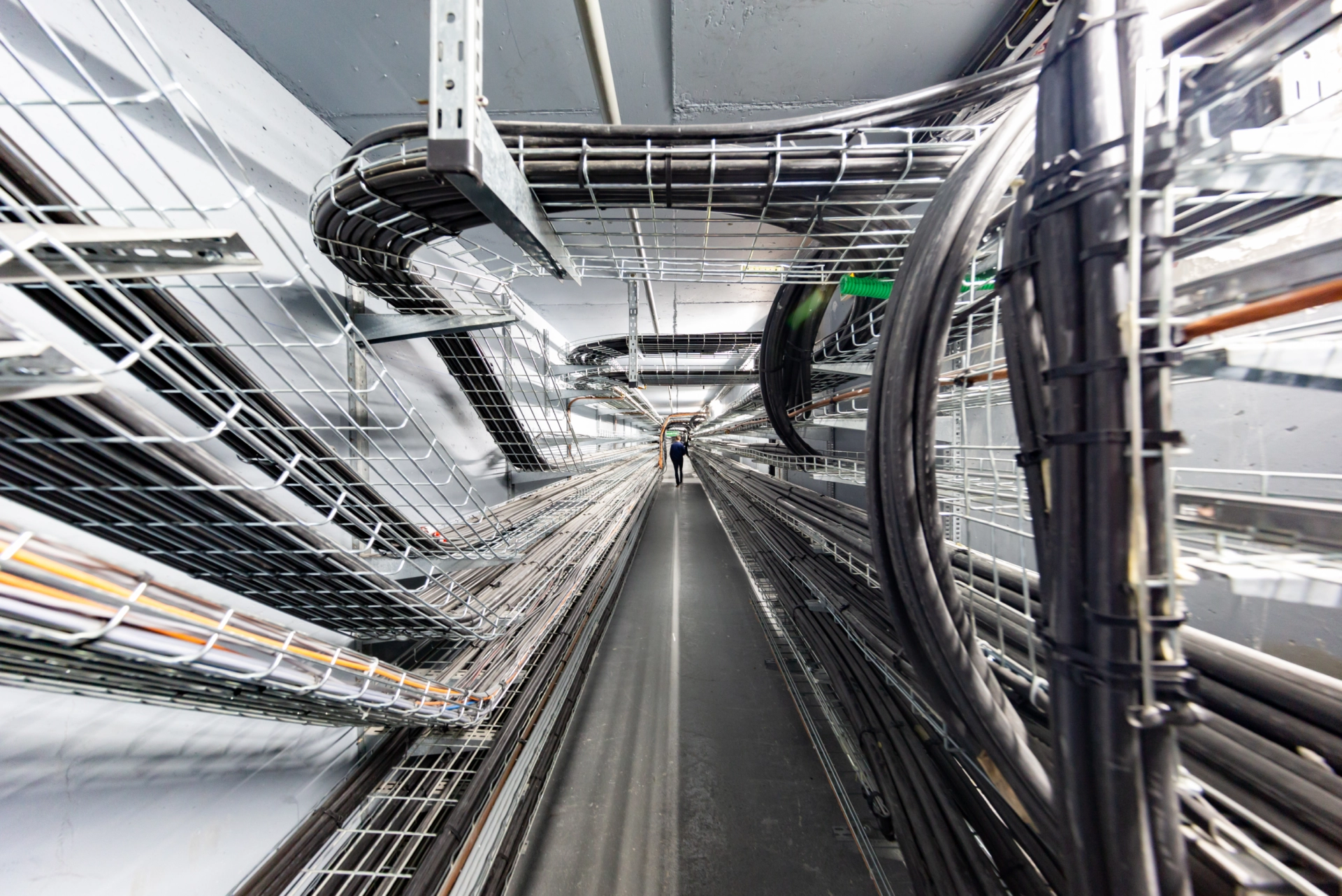 Ready to Start?
Fill out this form and one of our team members will be in touch shortly to give you a tailored software demo